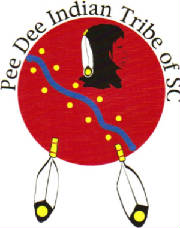 As of Jan 2 2016 check our new dates and times!!!!
********Change in our meeting date*********
CHECK BELOW

PS: DON'T FORGET TO SET YOUR CLOCKS UP ON SAT NIGHT (3/13) BEFORE YOU GO TO BED!!
This page will keep our members updated on tribal meetings & events.
All Tribal Meetings will be held at our Tribal ground.
Unless otherwise stated/posted

The Pee Dee Indian Tribe Of South Carolina
Meetings are held on the first Saturday of the each month.
Tribal Council Meetings begin at 12:00pm until 1:00pm
A little 30 minute lunch at 1:30pm

Tribal Meetings begin at 1:30pm until 2:30pm